Donating by Phone
To donate over the phone, please call (855) 421-4610 and talk to someone from our Philanthropy department.

Donating by Mail
Print out our giving form, fill it out completely, and mail it to: The Assistance Fund 4700 Millenia Blvd., Suite 410 Orlando, Florida 32839

Employer Matching
Many employers will match tax-deductible charitable contributions made by their employees, retirees, and employees' spouses. Ask your current employer about this opportunity today.

Use Amazon Smile
Next time you order on Amazon, dedicate a portion of your spending to TAF. Visit smile.amazon.com to get started. When choosing your charity, select Assistance Fund, Inc.

Join our Fundraising Community
Donor support is critical to providing help to underinsured patients. You can create a Facebook fundraiser, join us on Giving Tuesday, or opt in to receive information from The Assistance Fund.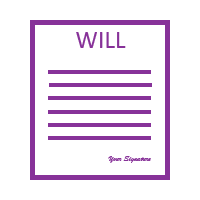 Leave a Legacy
Planned Giving is a way for you to support our mission now and in the future. You can name TAF in your will or trust, life insurance designation, stock donations, and many more. For more information visit our Planned Giving page.
A copy of the latest financial report, registration filed by this organization, and a description of our programs and activities may be obtained by contacting us at: 4700 Millenia Boulevard, Suite 410, Orlando, Florida 32839, 855-845-3663. The Assistance Fund, Inc. was formed in Delaware. If you are a resident of Florida, Georgia, Maryland, Mississippi, New Jersey, New York, North Carolina, Pennsylvania, Virginia, Washington, West Virginia, or Wisconsin, you may obtain financial information directly from the state agency. Additionally, please click here to view the specific disclosure pertaining to each of these states.