We wanted every element of our new brand to prove how much we care about our patients. Our largest task, and also the most rewarding, was redesigning the website.
Our new website has a functional design, which means we built it specifically for our patients' needs.
Many of our patients come to us in dire situations. When people have to choose between their own health and everyday necessities, we make it as easy as possible for them to apply for assistance. If they're looking for something else like eligibility, covered diseases, or information about TAF, we get them where they need to go as smoothly as possible.
Keep reading to discover the three ways we gave our website a more functional design.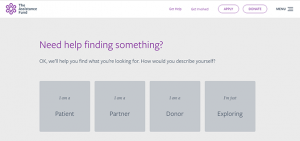 1.   Our Interactive Assistant walks our patients, donors, and providers through a few simple questions and brings them to the information that is most relevant to their current visit. It's easily spotted in the first viewport on our homepage and remains accessible in the bottom right hand corner of the screen as visitors navigate throughout the site.
2.  We're also excited about an innovative web integration on our covered diseases page. The covered diseases, funds, and programs listed on that page integrate with the program management system that runs on our back end. What does that mean? The moment information is updated on our backend, such as funds coming in and programs opening back up, it automatically updates the results on our covered diseases page.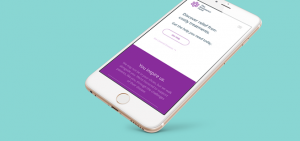 3.  Lastly, but certainly not least, our website is 100% responsive. That means you can apply for assistance and get the information you need regardless of the device. Only have access to your tablet or smartphone? Not a problem. Our website will still look beautiful and maintain all of its functionality.
We develop innovative solutions for our patients. If it means the process runs smoother, it's worth it every time.
Explore our new website and check out these exciting, new features for yourself.