We advocate to ensure patients have access to all clinical care, diagnostic testing, therapy, and treatment they require; and to ensure they receive such at an out-of-pocket cost within reach, regardless of socioeconomic status.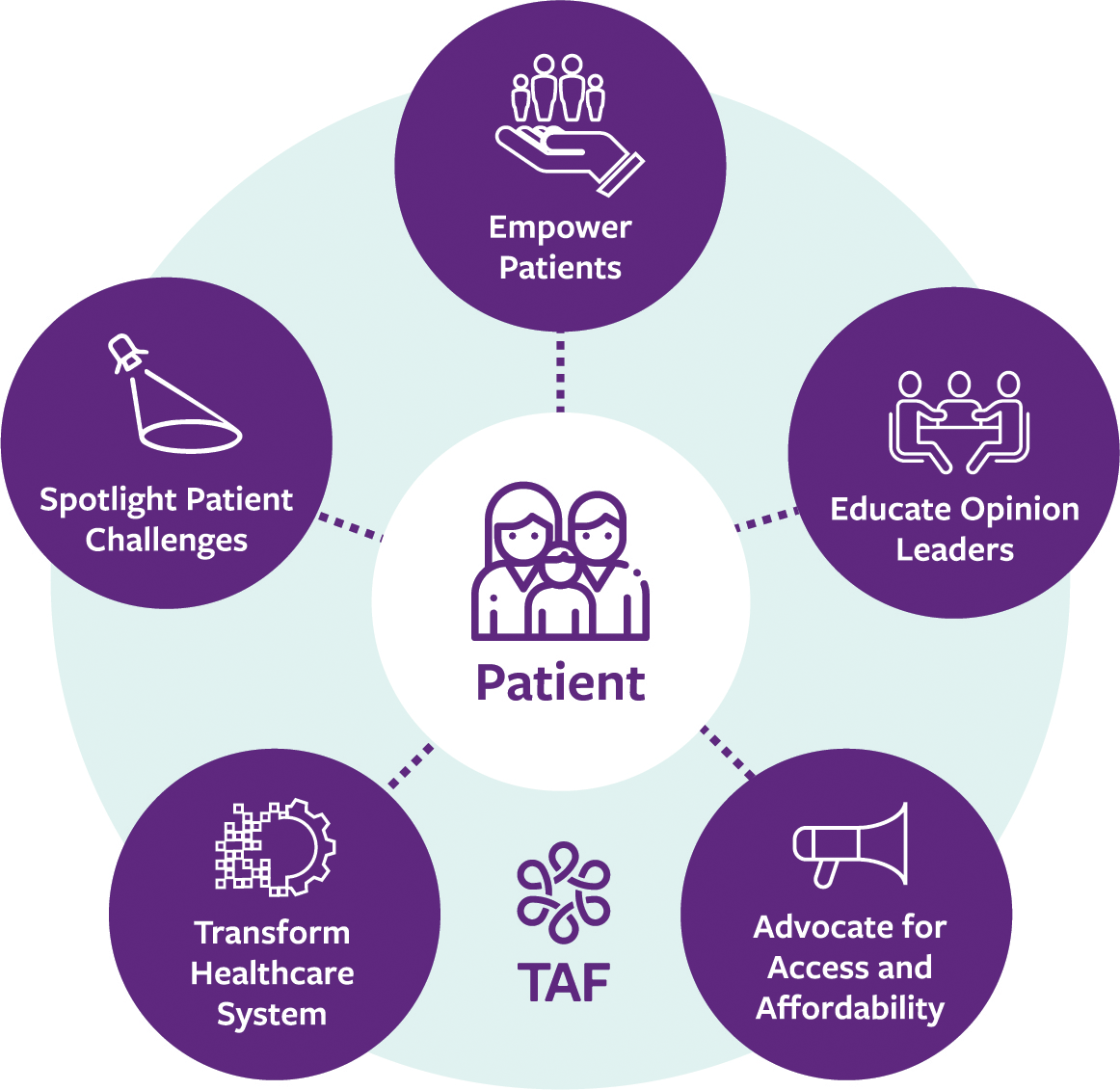 Advocacy Goals
Be a leader for patients by collaborating with other health and healthcare organizations to devise innovative solutions to current and future healthcare challenges.
Put patients at the center of policymaking efforts by elevating their voices through education, training, and direct engagement with policymakers.
Identify patient challenges through consistent outreach and engagement with individual patients and with broader patient populations through advocacy groups.
Promote pro-patient policies that improve patient access to clinical care, diagnostics, therapies, and treatment that offer an improved quality of life.
Need help finding something?